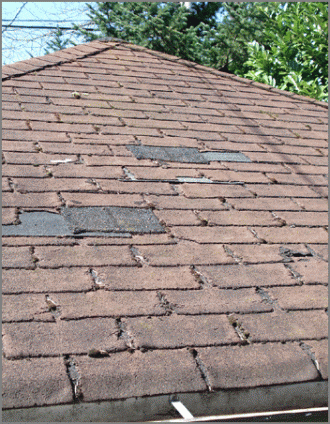 Three Tab Asphalt Shingles
The deterioration of this three-tab asphalt shingle roof is obvious. It has many of the signs of an older roof; ripped, torn, or missing shingles; repairs; granular loss, the small sand like pebbles on the surface that protect the shingle; and moss growth.

It was probably allowed to deteriorate this much because it is on a detached garage. What might surprise you is with all the deterioration and patches it was still keeping most of the water out.