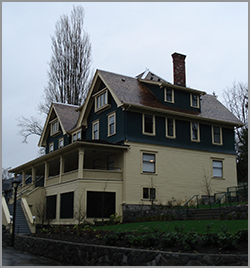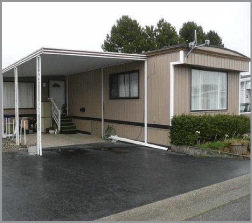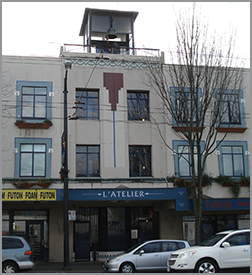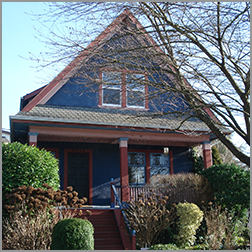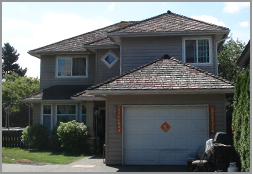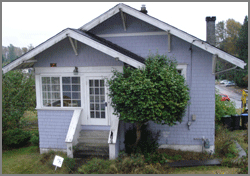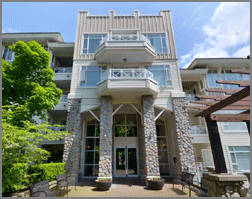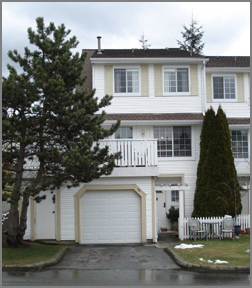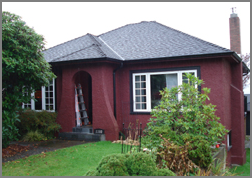 Our Clients
Diana W
"I am very glad I selected Haystack Home Inspections for my home purchase. I had been particularly nervous about choosing a home inspector as I was buying a suite in a completely renovated heritage house…Chris took the time to thoroughly research my property beforehand, giving me information that I wasn't even able to find! …With all the information he provided (both before and at the inspection), we really understood what we were buying - which made me feel much more comfortable about making our purchase. I highly recommend Haystack Home Inspections for their solid expertise and excellent service…Thanks so much for all your work - you've gone way above and beyond!... We are really enjoying our new home."
Mrs. Terri D & Family
"When Haystack Home Inspections agreed to conduct the inspection on our proposed home, we soon came to know we were in good hands. Under the knowledgeable and expert direction of Mr. Chris Thompson, we became quickly aware that his attention to detail and level of integrity would give us the clear guidance we needed to make not only an informed decision, but, the RIGHT decision. Chris Thompson's vast knowledge of house structure and working systems, plus the calibre of his expertise, is invaluable to the discriminating home buyer, and we are pleased to recommend Haystack Home Inspections to any and all who need the very best in the most important and crucial of services."
Noah B
"Our timelines were tight, and the inspector we arranged for fell sick at the last minute. Thank you, Chris for coming in the nick of time. Chris arrived early and prepared, and completed a thorough inspection. During and after the inspection, he took the time to explain his findings, and laid out not just the scope of any deficiencies, but also their urgency. I was particularly impressed by his knowledge of roofing materials and practices. He provided his comprehensive report including pictures right on schedule, and followed up several times after our visit to answer questions. I would highly recommend Chris to someone looking to buy a home or to someone looking to make sure a prospective buyer's inspector doesn't find any simple to fix problems. Chris has invested in his business, cares about his clients, and it shows."
Jan F
"We were selling our older Heritage style home and had an offer fall through after inspection. Our realtor suggested that Chris of Haystack (Home Inspections) could help us with a consultation … we are happy to say the next offer proceeded to close. Working with Chris was a good experience - his professionalism and practical approach assured the prompt sale of our home and at just over our asking price."
Corinne J
"I recently bought an older condo and Haystack Home Inspections came highly recommended …I work in the concrete formwork industry along with a long family history of construction - I have grown up in the world of how to build and fix things. I was impressed with Chris and his understanding of the various construction fields. He is well informed on construction materials, their performance, and importantly when they are installed correctly. Chris was very professional and personable. He made it easy for me to ask questions…I will recommend Chris to anyone who is in need of a home inspection."
Horace P
"We had Chris from Haystack Home Inspections inspect our house before the purchase. He did a great job! Chris is someone who truly loves his job and the quality of his work shows it. He was thorough and was happy to explain everything to me during the inspection. In addition, he provided me with ways to fix/improve current problems. For example, after the inspection he followed up with me to see if I purchased the home, and he answered questions I had about the roof... I will definitely work with Chris again!"
Jen P.
"Thank you, Chris! We really appreciate this extra information and reassurance…I think that it is safe to say at this point that my husband and I would like you to be our inspector. The way that you have responded to our questions with such detail is truly appreciated and we think it will be a good fit…
Tom C.
"Chris from Haystack Home Inspections was friendly, courteous and professional. He…took extra time that was above and beyond our contract to review in detail my Strata meeting Minutes and Inspection reports... Furthermore, I had some problems arise shortly after moving in…I called Chris and he made more time available right away to help me problem solve and find a solution … he also followed up with me to ensure all my housing issues were remedied. I am very appreciative of Chris and Haystack Homes Inspections…
Marina G.
"In 15 years of home ownership we have gone through several home inspections. Chris is by far the most thorough and conscientious person who has ever been through our home. He arrived on time, checked every nook and cranny of the building… Chris took the time to answer all my questions and to explain building terms in a way I understood. His final report was clear and concise. It quelled my fears… I am grateful to have found someone I can trust...


Grant S.
"Thank you for your recent inspection of our new home in North Vancouver. I've purchased several homes in the past and worked with a couple of different inspectors... I found my experience this time to be far more positive… In the past I've found that the inspectors seemed rushed and somewhat detached. In your case I could tell you thoroughly enjoyed evaluating every aspect of the structure and all the nuances of the internal workings of the place. At the same time you were able to distill the review down to what was most important and put it in a way that was easily understood… I will keep the report as a reference guide to the home on what was done in the past and what may need to be done in the future… This also allowed me to leverage my investment in the inspection by requesting repairs from the seller. Thanks again Chris for inspecting our home."




Teresa F.
"I just wanted to pass on a "thank you" for the home inspection you did on our 70 year old house… Having you take the time to walk through the house and discuss each item you encountered with me was so helpful. I was a bit disheartened to learn that our previous contractors had made some poor compromises on our earlier renovation. But you were able to offer some ideas and explain the consequences of their work. Your report was helpful and has guided us with our priorities on the house. It was also a great relief for you to confirm that we did not have vermiculite in our attic…