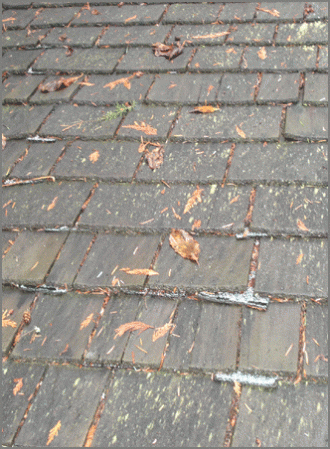 This cedar shingle roof is nearing the end of its lifecycle.

The light gray asphalt shingle patches have been slipped under the cedar shingles to keep its integrity. The front edges of the shingle are water logged and a bit crumbly to the touch.
The amount of debris and vegetative growth on the roof is indicators of poor maintenance. Both allow water to stay in contact with the wood shingles longer diminishing it useful life.

The owners of this roof should be planning for its replacement.