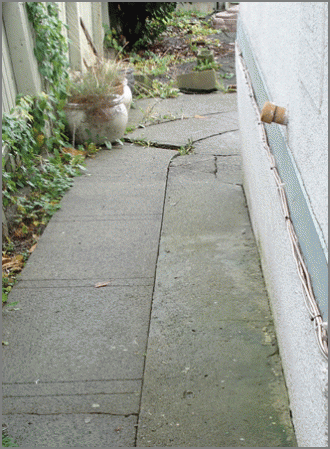 The capped pipe extending from the wall is a filling spout for an interior oil-heating tank. The tank may still be present inside the home but it has likely been removed for space years ago.

This should raise alarm bells for the possibility of an abandoned underground tank on the property. The concern with abandoned oil tanks is the possibility of soil and ground water contamination from petroleum products leaking from the deteriorating tank.

Increasingly, removal of the tanks is being required at the time homes are sold and when insurance is renewed. It can be costly enterprise depending on whether the tank has been compromised and the amount of oil in it when it was abandoned.