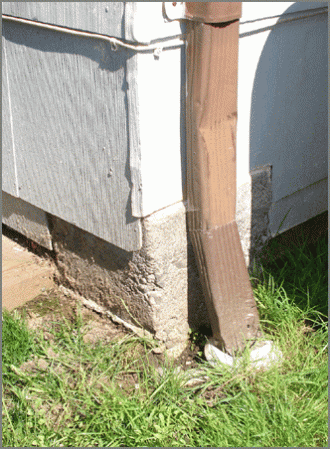 Homes see many changes in their life times. Can you spot what is unusual here?

The large mass of concrete in the corner which sits proud of the siding and other concrete suggests this was once column support for a deck. The deck has since been closed in to create living space.

Particular attention should be paid to the interior for defects associated with this type of renovation.